Staff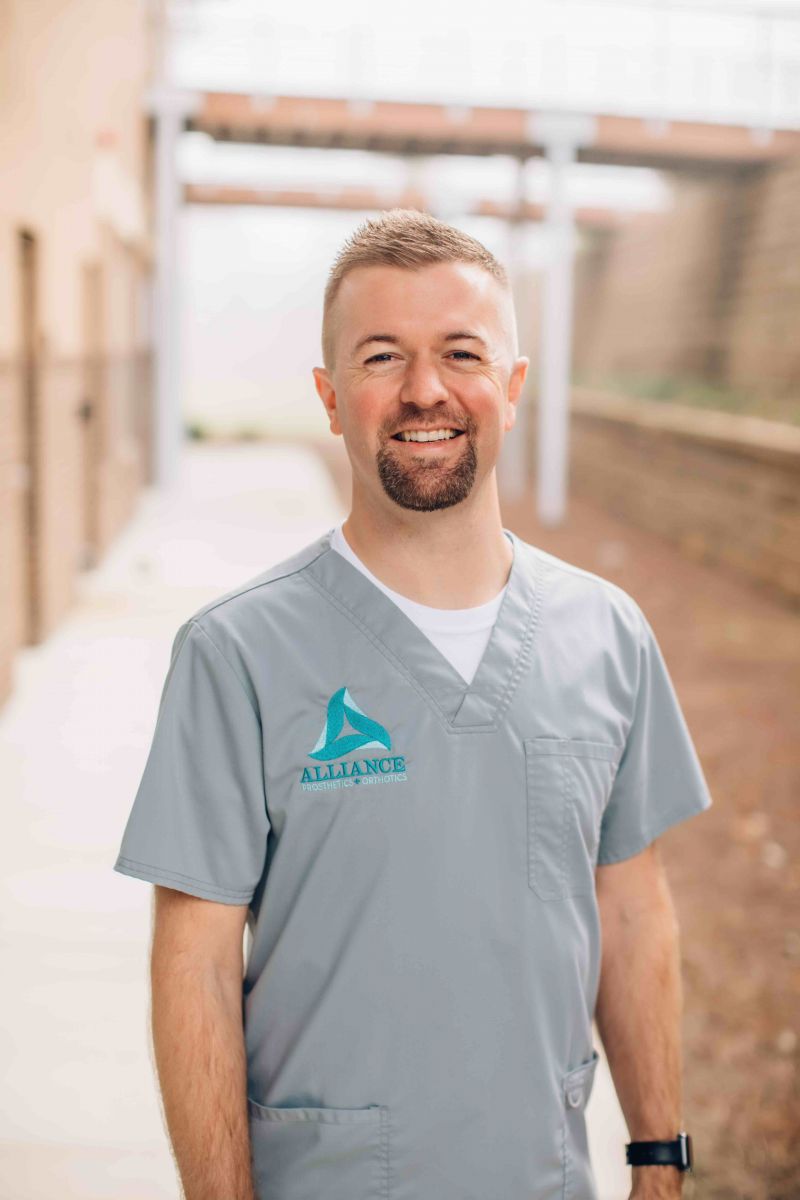 Jason Auyer
Licensed & Certified Prosthetist Orthotist, Owner
Jason Auyer is married to Rachael Auyer and is a father to their four sons: Samuel, Levi, Benjamin, and Matthew. He and his family currently reside in Flowery Branch, Georgia. He is a part of 12Stone Church and enjoys the outdoors, Syracuse football and basketball, recreational soccer and hanging with his family.
Professionally Jason's career began in 2005. Upon receiving his BSME ( bachelors in mechanical engineering) from Cedarville University, he worked under Jim Hughes and Marc Kaufman at the former Atlanta Prosthetics and Orthotics, as a technician. While there he received his certification in Prosthetics and Orthotics from North Western University. Immediately following he completed his orthotic and prosthetic residency under the supervision of Marc Kaufman, Jim Hughes and Will Holbrook. Jason has his national certification through the American Board For Certification in Orthotics, Prosthetics and Pedorthics and is licensed in Prosthetics and Orthotics through the state of Georgia. While working in the Atlanta, Monroe and Athen's offices he was promoted as a clinic manager for AP&O for the Gainesville office location. He held that position until Hanger acquired AP&O in 2014. While at Hanger Jason worked as the clinic manager for the Gainesville office for 10 months. He then took a position with Alabama Artificial Limb and Orthopedic Services. His dream was always to own his own office to provide quality care for patients, as well as, a space for professional development for practitioners. He specializes and is passionate for the pediatric community as well as dysvascular amputees.
For a full resume please see the CV attachment.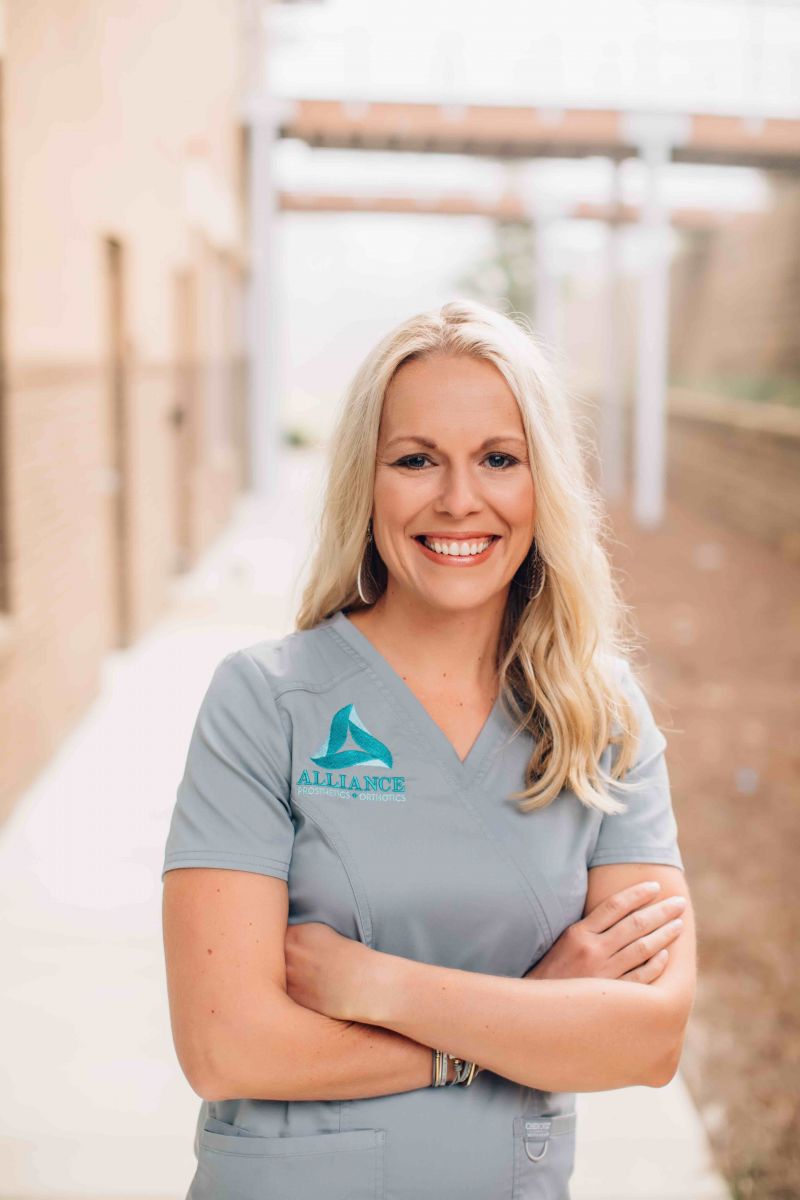 Rachael Auyer
Co-Owner & Marketing Director
Rachael Auyer is married to Jason Auyer and mother to their four sons: Samuel, Levi, Benjamin, and Matthew. Rachael received her BA in Secondary Spanish Education from the University of North Georgia, and formerly taught in Forsyth County Schools. She enjoys reading, exercise, family time, and is an active part of 12stone church. She currently is serving Alliance as a Marketing Director. She looks forward to working with patients to achieve goals while making lifelong friendships and connections.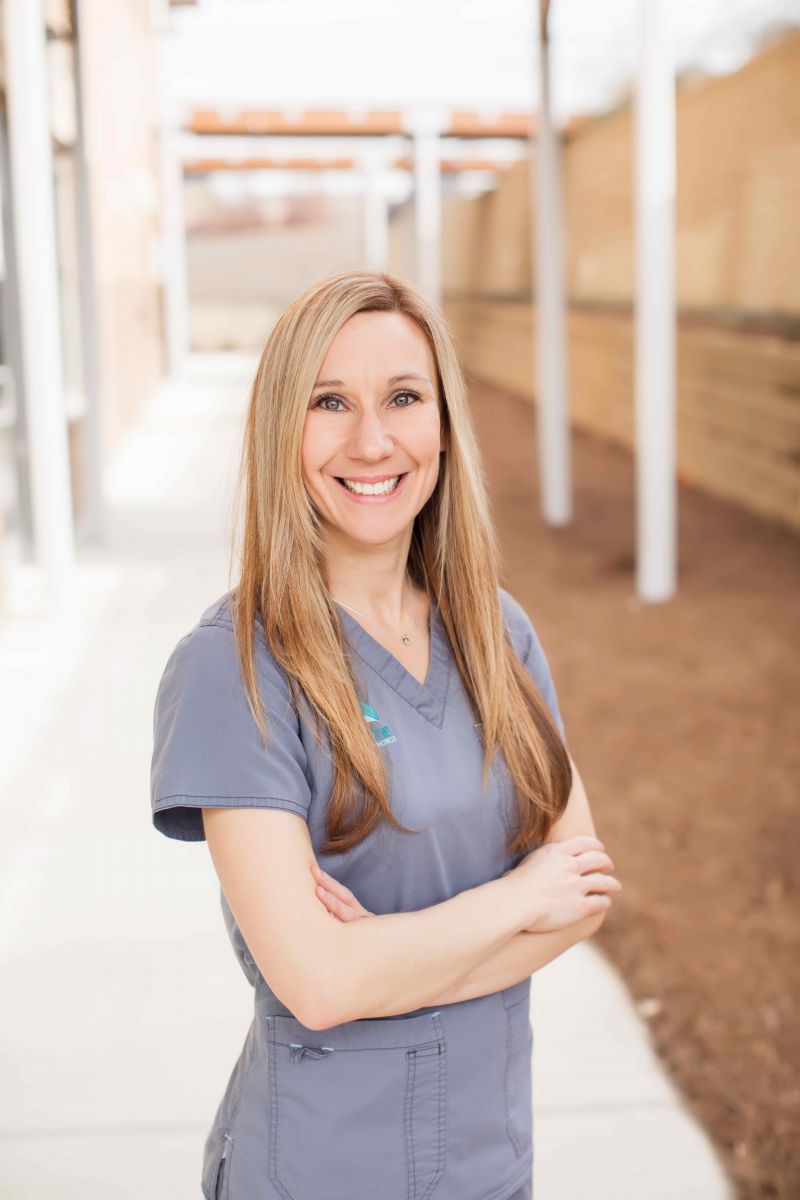 Alyson Abernathy
General Office Manager
Alyson Abernathy joined Alliance after 10 years in the banking and accounting industry. She brings with her over a decade of experience in customer service, personal and office management, and operating in a small business. In addition to her experience, she offers a hands-on approach to training and mentoring. Alyson graduated from North Georgia College and State University with a BA in Finance. She and her husband, Zach, have two children, Ariyana and Maddox. Alyson and her family are active members of 12Stone church and in her spare time she enjoys working out and hanging out with friends and family.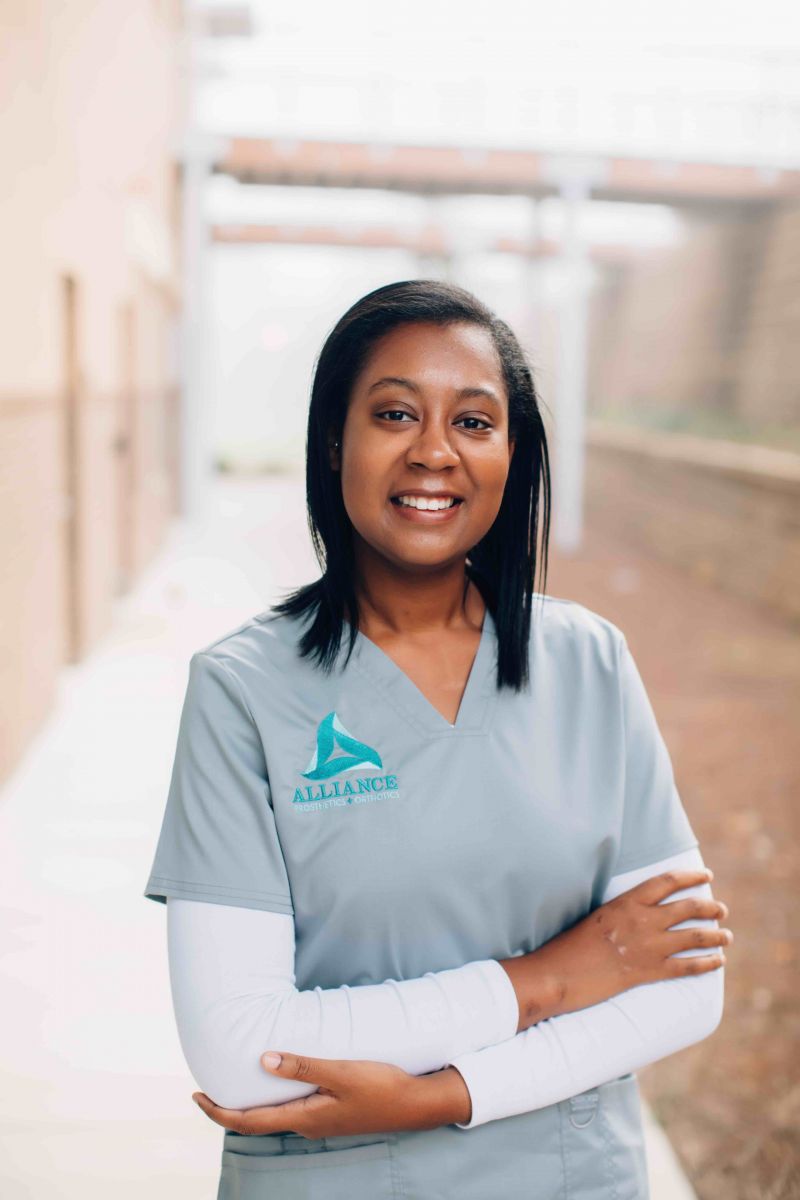 Shacoya Smith
CPO
Shacoya joined Alliance in October 2019, in the role of staff practitioner. She earned her Bachelors of Science in Biomedical Engineering from the University of Iowa in 2013 and a Masters in Prosthetics and Orthotics through a consortium program from St. Petersburg College and Florida State University in 2016. Completing both disciplines of her clinical residencies at UT Southwestern Medical Center, Dallas TX, she received in depth training at a nationally ranked medical institution. A believer in combining personal interactions with innovative thinking to help improve patients' lives. Shacoya is passionate about forming meaningful interactions with each one of her patients and values the opportunity to be a part of their journey.
Outside of work, Shacoya is a Mixed Media based artist. In both 2018 and 2019, she was hand selected to represent UT Southwestern Medical Center and showcase her work at the annual On My Own Time Showcase, in Dallas, TX. Originally from Omaha, NE, she is excited to call Georgia her new home.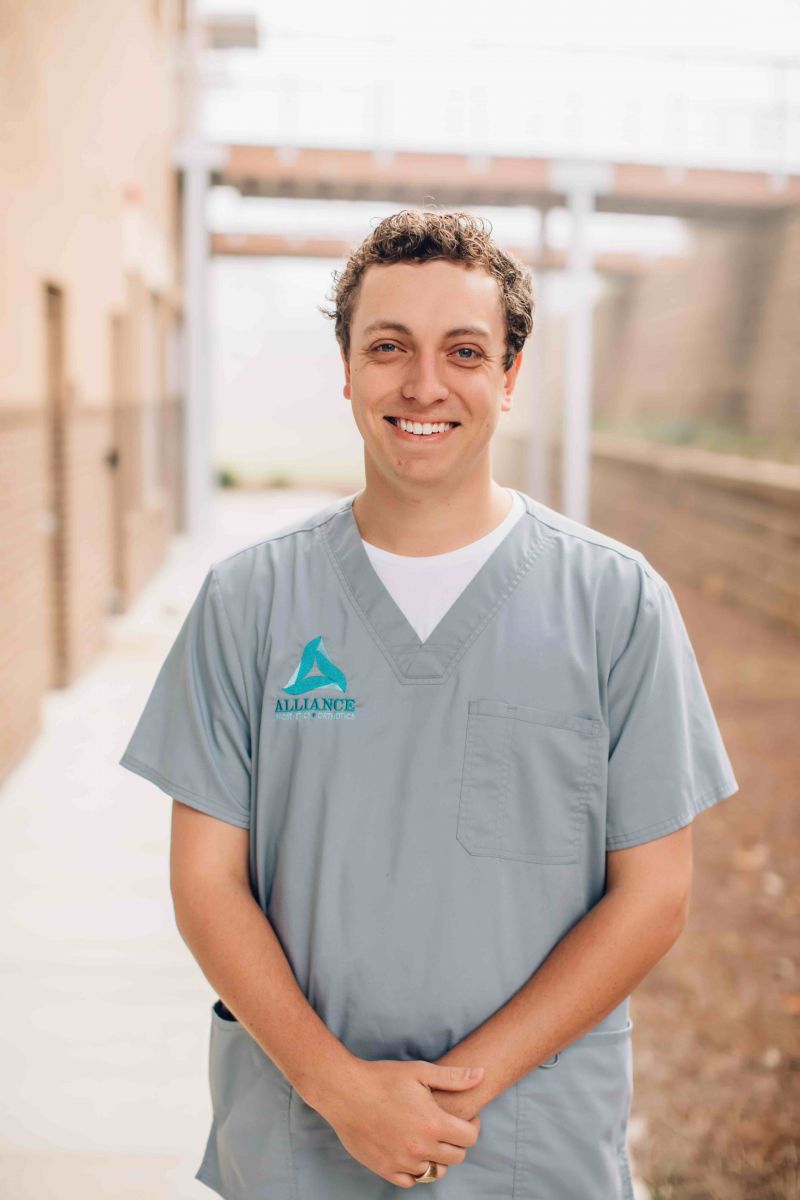 Bennett Lemmon
Orthotic Resident
Bennett joined Alliance in June, 2019, currently completing his 2 year orthotic and prosthetic residency. He earned his Bachelors of Exercise Science from The University of Mississippi in 2017 and a Masters in Prosthetics and Orthotics from Georgia Institute of Technology in 2019. Bennett enjoys developing relationships with patients and helping them to regain independence. While at Georgia Tech, he thoroughly enjoyed his time getting to know the many patient models in all aspects of O&P. From Georgia Tech he developed a belief that O&P is more than being a provider of mobility devices, O&P is about restoration of confidence. He has volunteered with Hughes International Clinic in Bogata, Colombia and Children's Healthcare of Atlanta's Camp NoLimb-itations. He has a passion for missions and serving others.
Bennett is a native Georgian, born and raised in Augusta, who loves outdoor activities especially duck hunting, fishing and training his Labrador Retriever, Sage.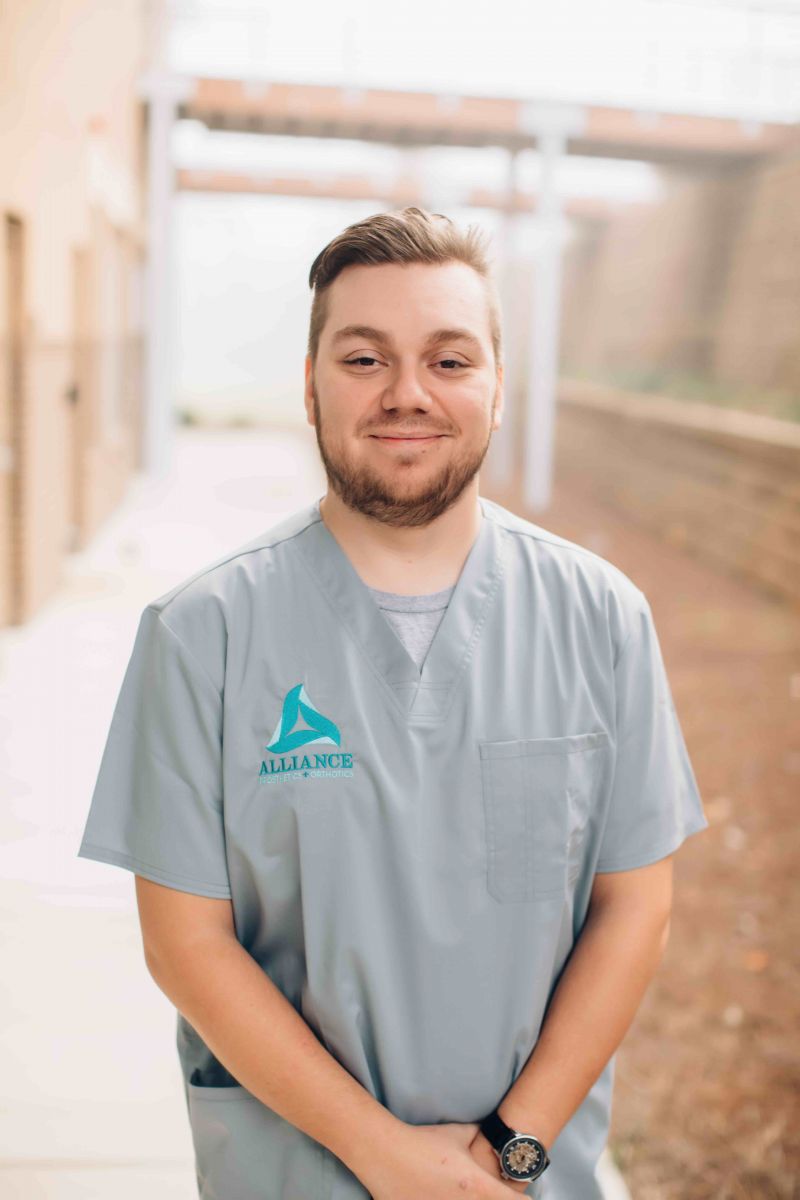 Ricky Rowe
Technician
Ricky joined Alliance in May 2018. With an Architecture Certification from Lanier Technical College, his passion for creating and building began. He has used his knowledge in creating and designing spaces such as laboratories, recording studios, and schools. Most recently, he has volunteered his time to help design and build film sets for the video production team at 12Stone Church. Ricky is also a bass guitarist for 12Stone Worship at the Bethlehem Campus. His current position with Alliance combines his love for creative challenges with making a positive impact in others lives.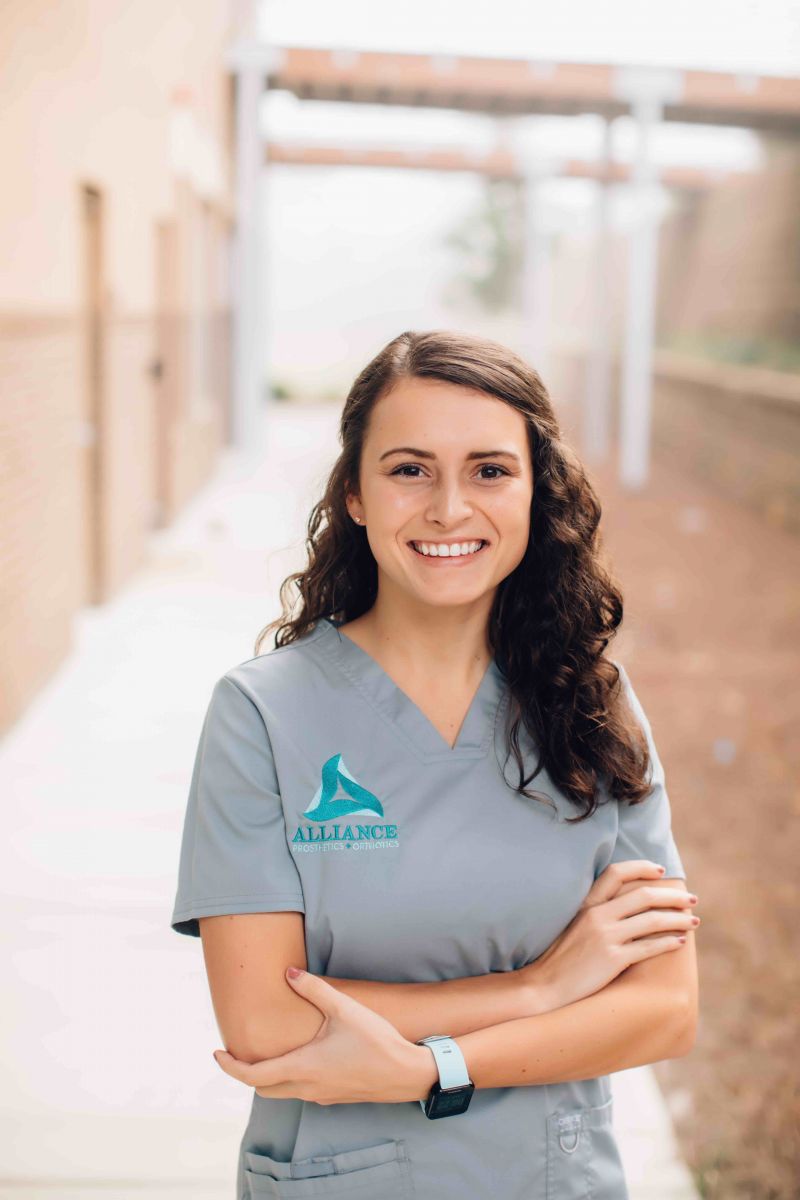 Emily Schmalzried
Patient Care Coordinator
Emily was born and raised in Plymouth, Indiana and is child number five out of thirteen. In 2017 Emily graduated from Indiana State University with a Bachelors in health sciences with a concentration in public health. During her time at Indiana State, she spent several months studying the Biology of Disease in England. She also spent several of her college breaks traveling abroad to serve those in need. In 2018 Emily made the big move to Georgia to continue her passion for serving and helping those typically overlooked. She began working at a YMCA and developed opportunities for those with special needs. Since she moved to Georgia she has become an active member of Prince of Peace Catholic Church in Flowery Branch. When Emily is not coaching soccer, she can be found serving at her church, reading a C.S. Lewis book, running or spending time in her hammock.