Staff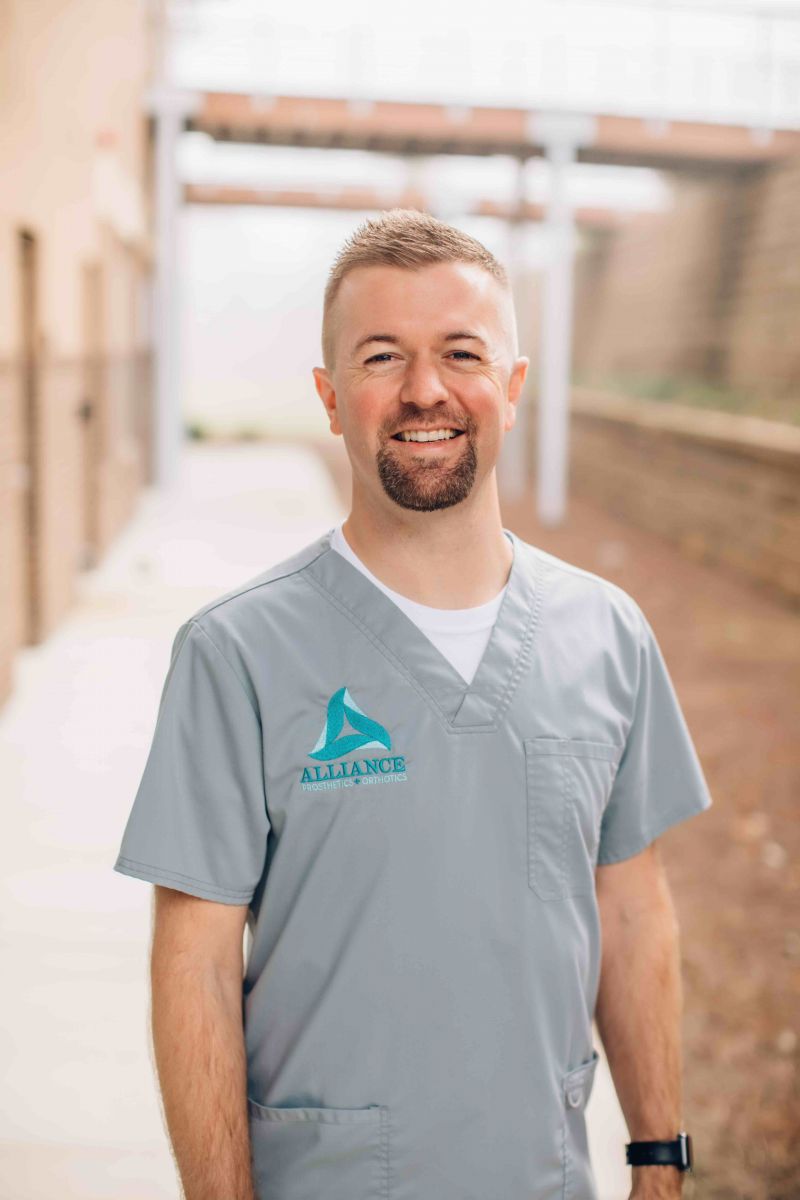 Jason Auyer
Licensed & Certified Prosthetist Orthotist, Owner
Jason Auyer is married to Rachael Auyer and is a father to their four sons: Samuel, Levi, Benjamin, and Matthew. He and his family currently reside in Flowery Branch, Georgia. He is a part of 12Stone Church and enjoys the outdoors, Syracuse football and basketball, recreational soccer and hanging with his family.
Professionally Jason's career began in 2005. Upon receiving his BSME ( bachelors in mechanical engineering) from Cedarville University, he worked under Jim Hughes and Marc Kaufman at the former Atlanta Prosthetics and Orthotics, as a technician. While there he received his certification in Prosthetics and Orthotics from North Western University. Immediately following he completed his orthotic and prosthetic residency under the supervision of Marc Kaufman, Jim Hughes and Will Holbrook. Jason has his national certification through the American Board For Certification in Orthotics, Prosthetics and Pedorthics and is licensed in Prosthetics and Orthotics through the state of Georgia. While working in the Atlanta, Monroe and Athen's offices he was promoted as a clinic manager for AP&O for the Gainesville office location. He held that position until Hanger acquired AP&O in 2014. While at Hanger Jason worked as the clinic manager for the Gainesville office for 10 months. He then took a position with Alabama Artificial Limb and Orthopedic Services. His dream was always to own his own office to provide quality care for patients, as well as, a space for professional development for practitioners. He specializes and is passionate for the pediatric community as well as dysvascular amputees.
For a full resume please see the CV attachment.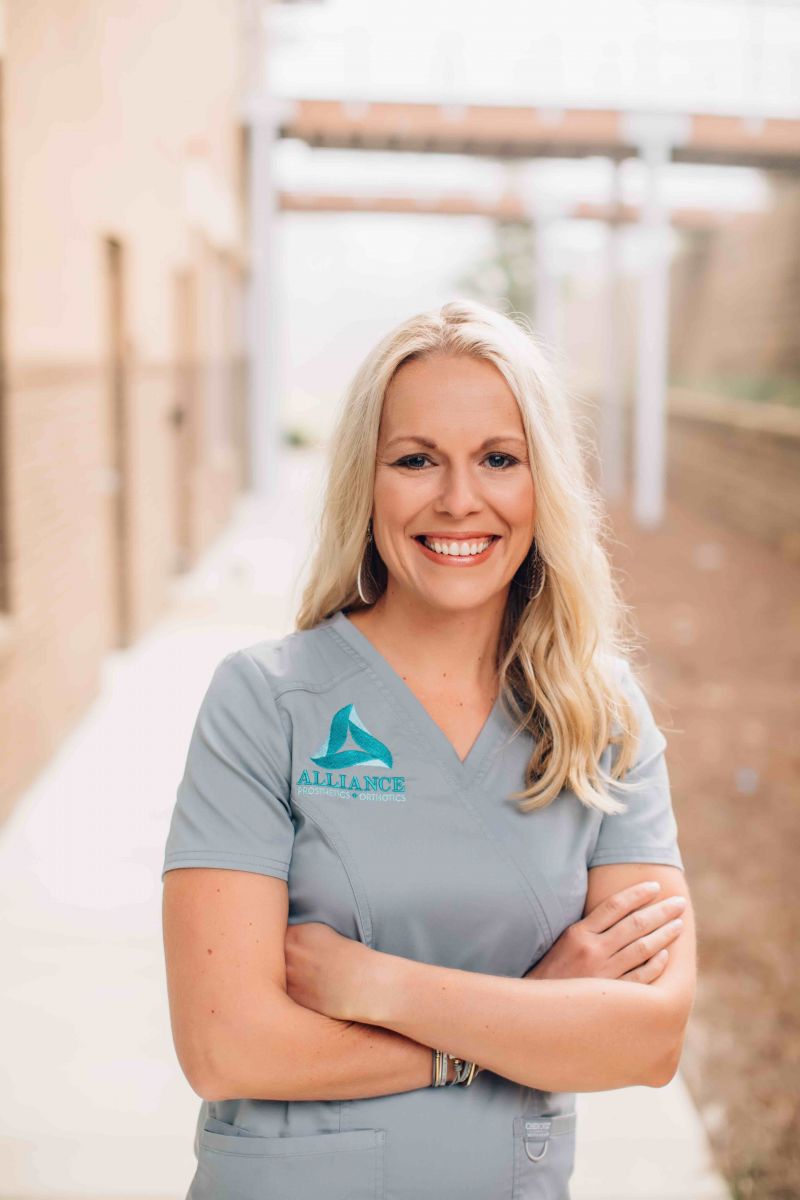 Rachael Auyer
Co-owner
Rachael Auyer is married to Jason Auyer and mother to their four sons: Samuel, Levi, Benjamin, and Matthew. Rachael received her BA in Secondary Spanish Education from the University of North Georgia, and formerly taught in Forsyth County Schools. She enjoys reading, exercise, family time, and is an active part of 12stone church. She currently is serving Alliance as a Marketing Director. She looks forward to working with patients to achieve goals while making lifelong friendships and connections.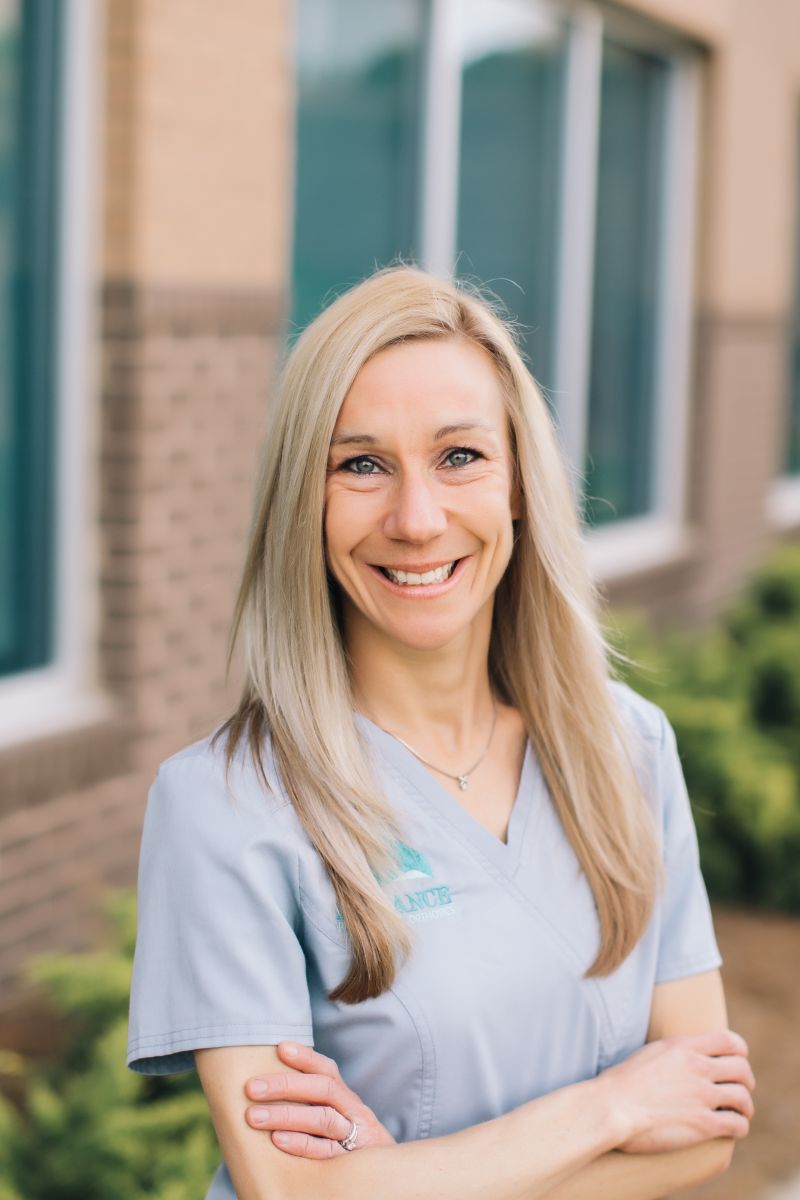 Alyson Abernathy
Chief Financial Officer
Alyson joined the Alliance team when they opened in October 2016 as the office and billing manager. With the growth of the company, Alliance hired an office manager in May 2021, and she was promoted to chief financial officer. She earned her bachelor's degree in Business Finance from North Georgia College and State University and has had over 10 years of experience in the finance and accounting field. Alyson handles all things related to accounting, billing, and compliance for Alliance. Alyson cares deeply about our patients and works hard on their behalf to make sure we have all documents so insurance pays. Alyson and her husband have 2 children. When Alyson is not working, she enjoys spending time with her family watching movies, hiking, watching her children play sports, and working out.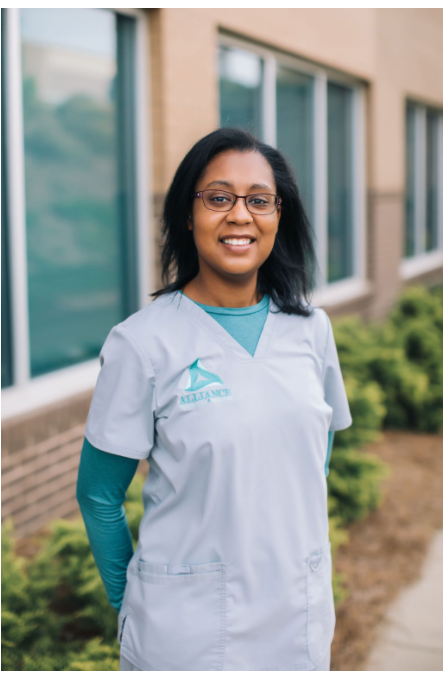 Shacoya Smith
Licensed & Certified Prosthetist Orthotist
Shacoya joined Alliance in October 2019, in the role of staff practitioner. She earned her Bachelors of Science in Biomedical Engineering from the University of Iowa in 2013 and a Masters in Prosthetics and Orthotics through a consortium program from St. Petersburg College and Florida State University in 2016. Completing both disciplines of her clinical residencies at UT Southwestern Medical Center, Dallas TX, she received in depth training at a nationally ranked medical institution. A believer in combining personal interactions with innovative thinking to help improve patients' lives. Shacoya is passionate about forming meaningful interactions with each one of her patients and values the opportunity to be a part of their journey.
Outside of work, Shacoya is a Mixed Media based artist. In both 2018 and 2019, she was hand selected to represent UT Southwestern Medical Center and showcase her work at the annual On My Own Time Showcase, in Dallas, TX. Originally from Omaha, NE, she is excited to call Georgia her new home.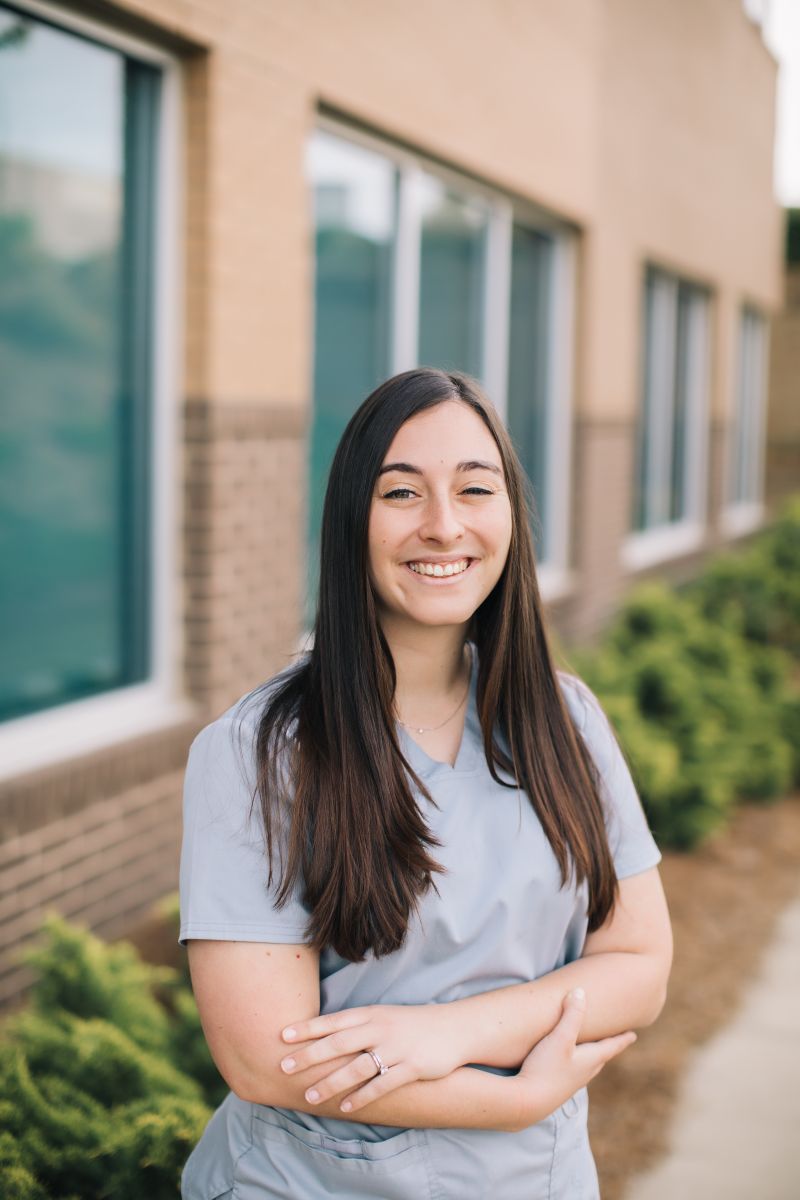 Kaylee Fisher
Prosthetic Resident
Kaylee joined Alliance in June of 2020 as an Orthotic Resident. She has now completed her orthotic residency and is excited to be working as a Prosthetic Resident! She earned her bachelor degree in Biomedical Engineering from the University of North Carolina at Chapel Hill in 2018 and a Masters in Prosthetics and Orthotics from California State University at Dominquez Hills in 2020. Kaylee loves working to bring hope and empowering people to live their best lives in the face of physical challenges. Outside of work, Kaylee loves traveling, exploring, and spending time outdoors. She is married to Garrison Fisher and you can usually find them throwing the frisbee with their fun, loving german shepherd named Willie.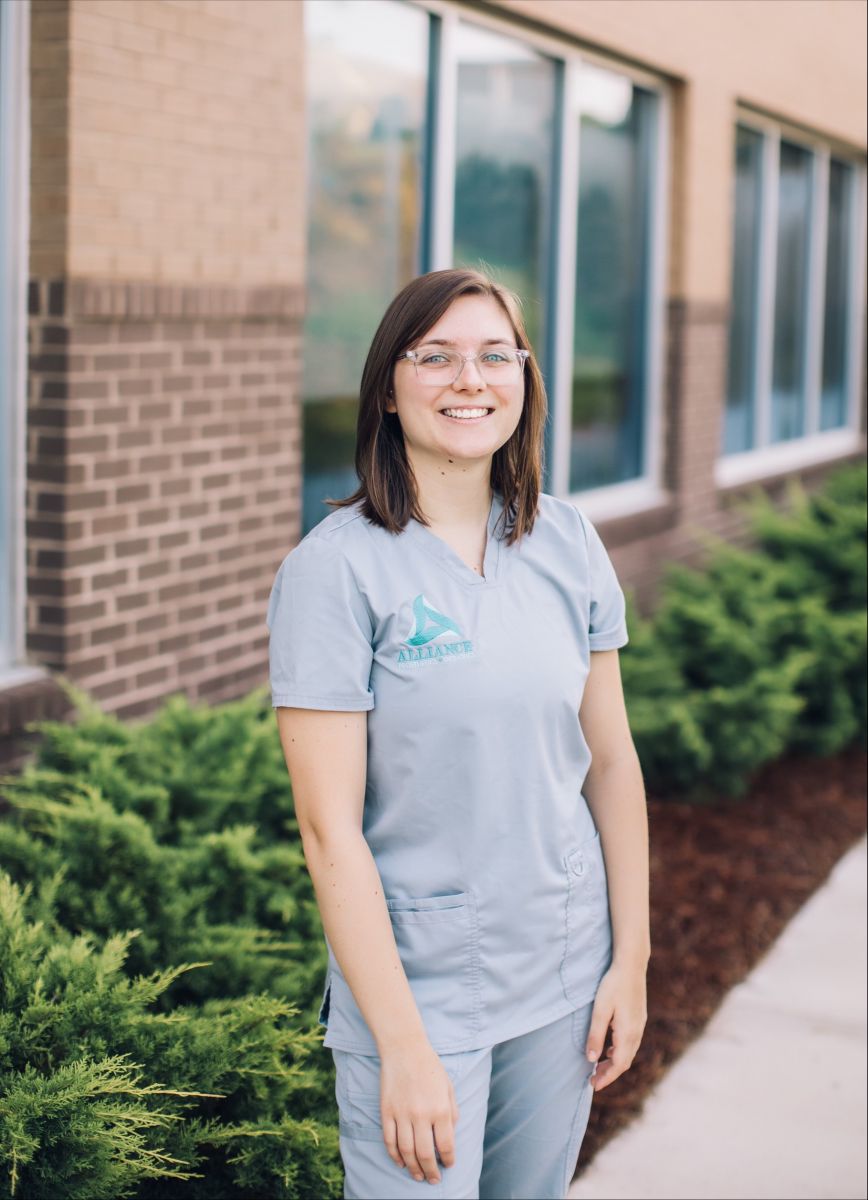 Rachel Tupper
Orthotic Resident
Rachel started as an Orthotic Resident at Alliance in June 2021. Originally from Northeast Wisconsin, Rachel completed her bachelor's degree in Biochemistry at Northern Michigan University. With a desire to work more directly with people, she switched gears to a career in O&P. She completed her Masters in Prosthetics and Orthotics from Northwestern University in 2021. Rachel enjoys learning new skills and growing relationships with people. She has loved exploring her new home of Georgia. Rachel enjoys spending time outside hiking, kayaking, and playing tennis.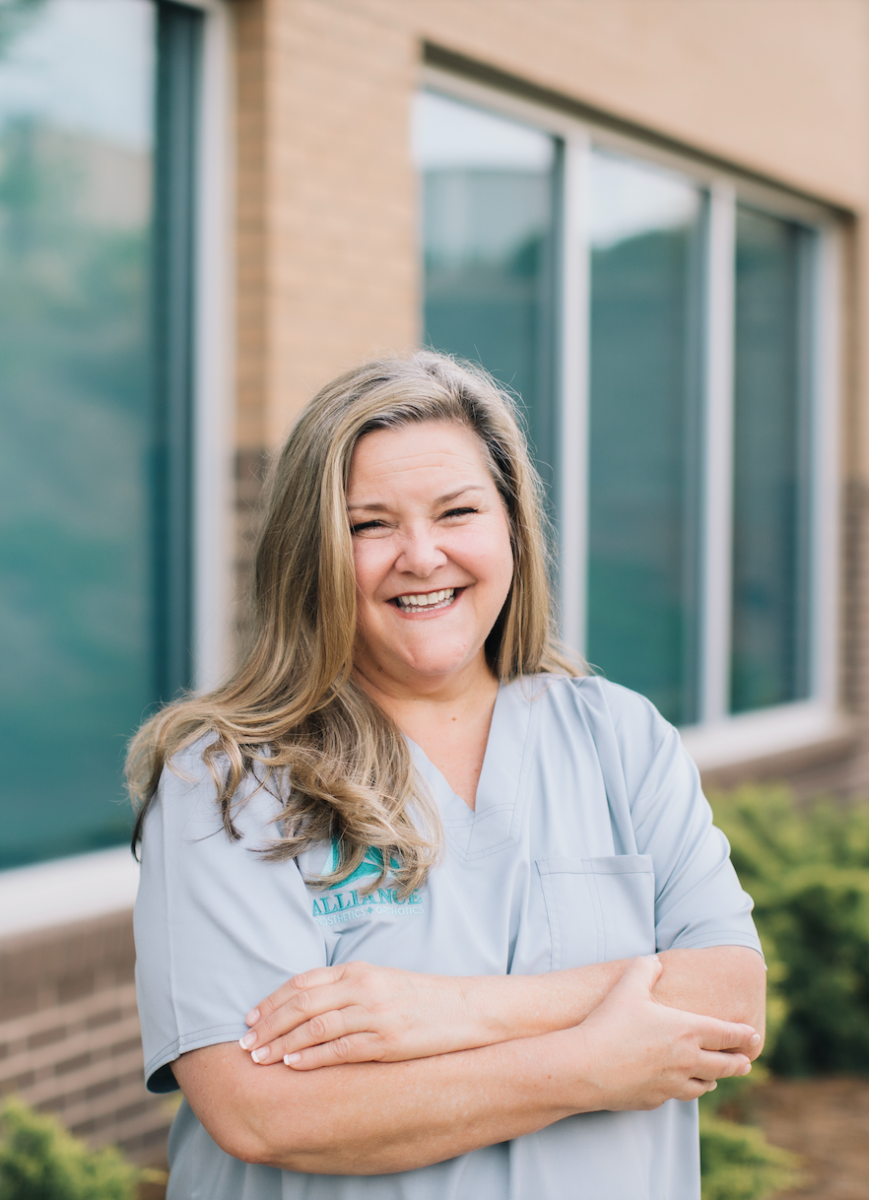 Missy Taylor
Office Manager
Missy joined Alliance full time in May of 2021 as, office manager for both locations. She has been in the medical world for over 25 years. Previously working as a medical assistant in Women's health, she is so excited to begin this new chapter in management. She brings years of experience in patient care. Missy is passionate about making sure our patients, at Alliance, get the best care possible. Missy is confident that our staff will make sure your experience with Alliance is always top notch.
Missy and her husband, Scot, have 4 children and 2 grandchildren. She and her family attend 12 Stone Church. She absolutely loves spending time with her children and grandchildren.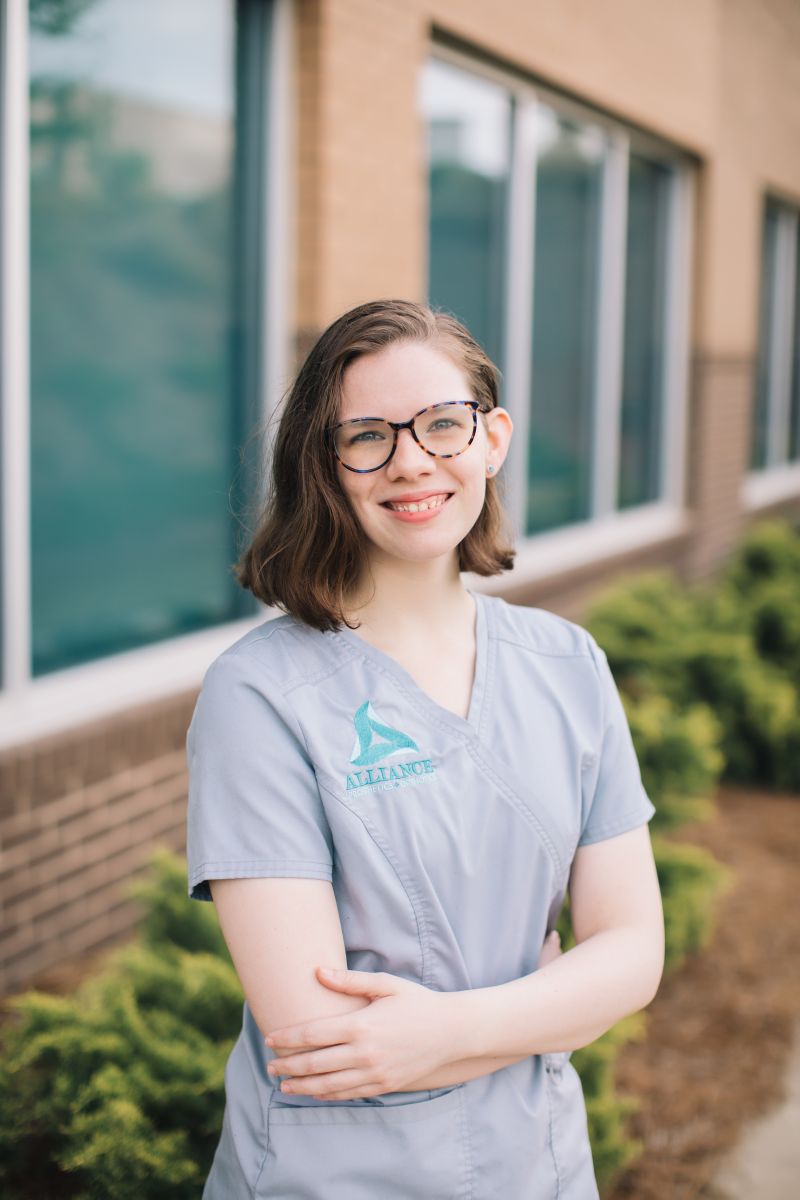 Jessica Davis
Patient Care Coordinator
Jessica joined Alliance in June of 2020 as a Patient Care Coordinator for our Gainesville location. She was a manager at Chick-Fil-A for a time before bringing her drive for taking care of people to Alliance. She has a passion for making a positive impact in the lives of our patients. Jessica is a native Georgian, born and raised in Gainesville. When not at work, Jessica loves to play games, read, serve at 12 Stone church in the children's ministry, and spend time with friends and family.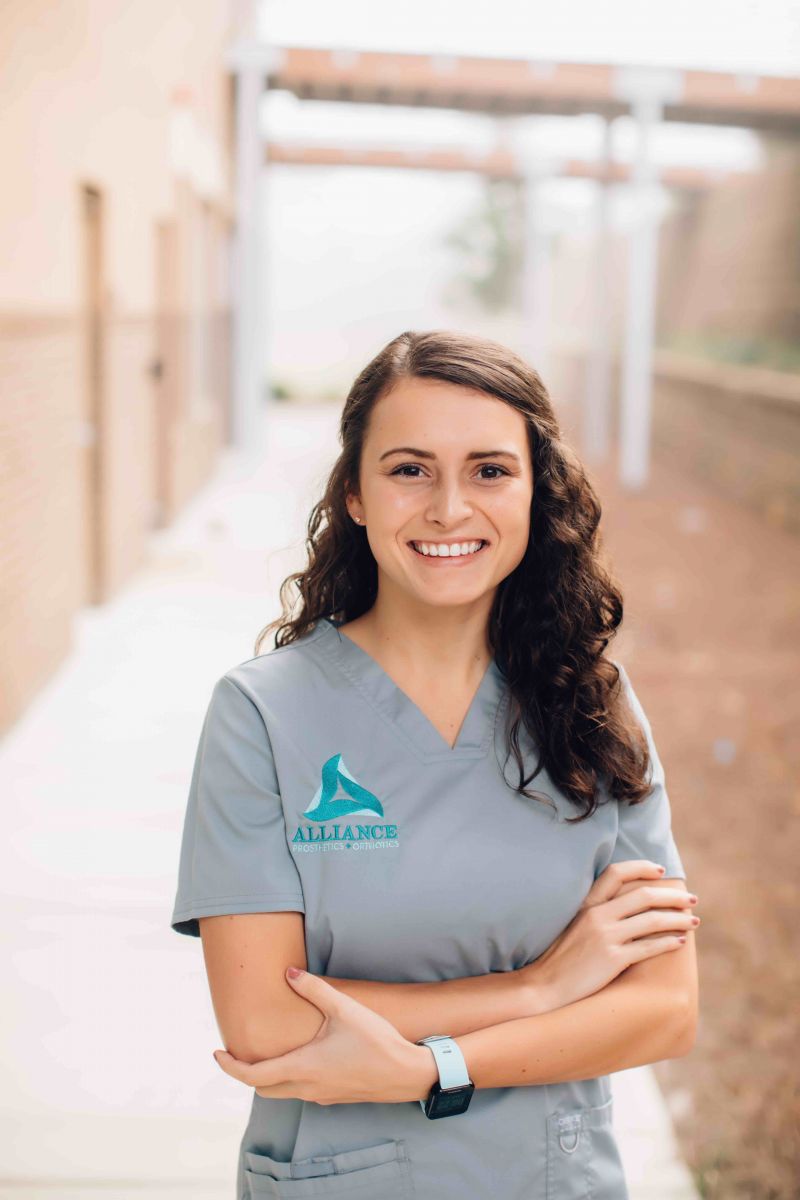 Alliance Affiliates
Emily Sulimirski- Compliance Officer- Emily joined Alliance in 2019. She graduated from Indiana State in 2017 with a bachelors in Health Sciences with a concentration in Public Health. Emily has a passion for loving and serving those near and far in any capacity. When Emily is not at work, she can be found with a book in her hand, running, or spending time with her husband and dog, Indy.